2014 Lune et Soleil Sauvignon Blanc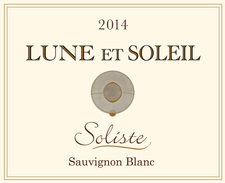 Wine Specs
Vineyard Designation
Springer
This product is no longer available or is on limited allocation. Please contact us to see if it is available in our Library.
Keeping Didier's dream alive.
Inspired by the great late Didier Dagueneau, Lune et Soleil is crafted from a single organically farmed vineyard. The wine is 100% pressed whole clusters and aged in 600 Liter barrique of special thick staves to minimize oxygen transfer and there is no malolactic fermentation to preserve acidity, verve and length.

Tasting Notes
The wine reveals elegant aromas of exotic white flowers, citrus blossoms, lemongrass and peppery verbena, with hints of tropical fruit, melon and green almond. The rich and delicate tropical aromas are followed seamlessly from the nose by a fresh taste of pineapple, guava, lychee and waxy fruit giving the wine fantastic vivacity. The middle palette shows great minerality and finesse, with focused aromas of stone fruit and spicy kaffir lime, moving into a long razor sharp, Sancerre like finish of flint, granite river stones and grapefruit peel.
Wine Specs
Vineyard Designation
Springer