April 2022

L'ESPÉRANCE…L'ENFANT PRODIGUE of Soliste

Vertical of 2015, 2016 & 2017

L'ESPÉRANCE MonoClone® Pinot Noir, Sonoma Coast
Elegance of the Grand Crus of Chambolle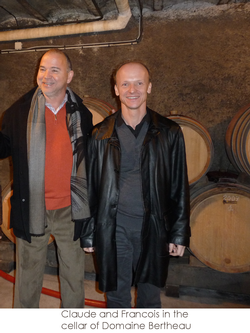 A rare vertical release of the compelling elegance and hedonism of this MonoClone Pinot Noir.
This vertical exemplifies how each vintage shapes and reflects the beautiful subtle variations of three Pinots from a singular site, clone, and cooperage. It is an exceptional opportunity to taste how seasonal climate influences wine. The nuances have roots in Morey St Denis, Chambolle les Amoureuses, and Clos de la Roche. More on that when you get to the tasting notes.
In 2005, we made our first Pinot Noir from the family vineyard (only 143 cases produced, that's it!) located in a unique site that we believed would grant us the ability to craft wines with a style that would satisfy our infatuation for the great Burgundies that we love. In 2006, L'Espérance was born out of this vineyard focusing on a clone that would reflect a wine of great aromatics and purity. In 2009, from the same site, we challenged ourselves to make L'Espérance from that single vineyard, a single clone, and allocate a single cooperage barrel house in France to deliver uncompromised focus to the wine. The MonoClone® was born and we registered the trademark to protect our beliefs.
Normally we provide a link to our tasting notes – but these wines are so expressive that I wanted to share them with you right here:
Vertical Tasting Notes
L'ESPÉRANCE 2015…Clos de la Roche West
Le Regard / The Look
Pure and crystalline robe, Ruby with mineral density, extreme clarity.
Le Nez / The Nose
Generous bouquet of raspberry, briary, wild strawberry, undergrowth, and blood orange scents, with a tail of dry herbal and mineral notes, all very complex and beautifully defined.
Degustation / The Taste
The front palate has great tension – stately, regal, with filigree tannin and a beguiling sense of symmetry. A gracious focus on tangy red cherries, dried raspberries layered with violets, dried herbs, and orange rind. The texture has great lift and bides its time in the mouth before fanning out and revealing an exotic complexity of spices. This is a very old-world Burgundy in structure, reminiscent of the wines of Hubert de Montille and Huber Lignier. As the wine develops with time, the sappy red fruit becomes more intense, compote of raspberry, sour cherries, and cranberry spiked with black pepper and dry thyme vanilla and wooded tones. The well-structured wood tannins are subtle and give way to an unobstructed vibrant underlying acidity that creates a vivacious long finish. This wine will benefit from decanting at least one hour before to reveal its full personality.
L'ESPÉRANCE 2016…Chambolle Les Amoureuses in Sonoma Coast
Le Regard / The Look
Vibrant robe of morello cherries, with Carnelian gemlike clarity and depth.
Le Nez / The Nose
The nose is very expressive with high tones of red fruit bramble, dried maple leaves, black tea, violets, and cedarwood. As the wine opens up, the bouquet becomes more floral with pomegranate and blueberry infusion, wet stone, and dried rose petals. Very pure and exotic.
Degustation / The Taste
On the front palate, the wine is pure and sappy at the core. This is an extremely linear wine, very expressive and dense. The middle palate delivers precise layers of tart cherries, pomegranate, and cranberry, accented by a high floral pitch and earthy umami. The elegant fruit concentration is elevated with layers of cocoa nibs, tea must, burnt orange peel, saline, and graphite. This is a wine of great energy and verve. The refined tannins have an outstanding focus and grip on the very long, youthfully complex, and vibrant finish. This is a wine of pure elegance and depth, a fond memory of our times with the great Francois Bertheaux in Chambolle.
L'ESPÉRANCE 2017…Bonnes Mares revisited
Le Regard / The Look
Extraordinary robe of red Beryl Gem with mineral and pulpy density.
Le Nez / The Nose
Intoxicating nose…Highly perfumed with expressive aromas of kirschy cherries, raspberry liquor is interwoven with violets, sous-bois, and espresso grounds. As the wine opens up, the bouquet becomes more opulent and sweeter, gathering notes of morello cherries laced with orange rinds and wooded tannins.
Degustation / The Taste
The palate is fresh from the start; a wonderful structure, outstanding focus on blue and red berries framing a full-bodied wine, pure and sappy at the core with dry extracts that serve to buffer the powerful tannic spine. This is a hedonistic Pinot, very expressive, complex, and long. The middle palate delivers an exotic and precise concoction of peppery red plums, blueberry vanilla compote, kirsch infused cherries, all encased in a condensed jewelry box (ecrin). The exotic fruit concentration is magnified with layers of cocoa nibs, licorice, burnt orange peel, dried herbals, and game birds. The elegant wood tannins bring the wine to full harmony with earthy and dry tea tones. The finish is opulent and vibrant, at once silky and structured for aging. The length of this wine promises the full potential for years to come, characterized by the perfectly ripe (but not overripe) fruit laced with bitter chocolate, and a high pitch of peppery cranberry acidity. A stellar wine for years to come with its soul in Cote de Nuits.

We want to thank you for your generous support of our Ukraine Fundraising effort. All retail profits were donated on your behalf to World Central Kitchen, a Jose Andrés Foundation
WCK is serving thousands of fresh meals to Ukrainian families fleeing home as well as those who remain to fight in the country.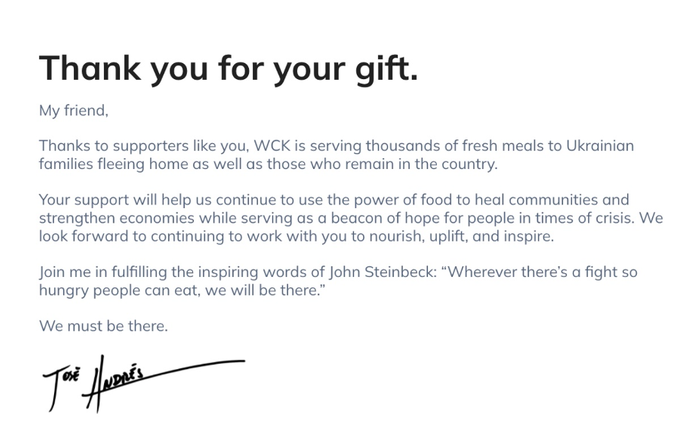 To celebrate the end of Winter we are offering this rare vertical of L'Espérance Pinot Noir. Since our restaurant partners are beginning their return, with respect for their wine lists we will no longer list wholesale prices on our website. However, we will continue to offer select wines at our special pricing for as long as we can. In addition to this new exclusive release and offer, we will continue to honor the special pricing reserved for our loyal customers on request. Please contact Don to receive restaurant-direct wholesale pricing and availability.
L'Espérance MonoClone Pinot Noir Vertical




The paradoxical concentration and intensity of L'Espérance embodies our philosophy: Focus on a single clone gave birth to this stunning Pinot Noir. Powerful, yet refined, what a pinot noir should be and rarely is.

2015 – 2016 – 2017

$510 $237

6 bottles, 2 of each vintage

Shipping Included

Narcisse Pinot Noir 2017


A Single Cuvée from the other great barrels from each of our vineyards blended together and aged to harmonize the once separated wines to craft Narcisse. Another restaurant favorite, it is a remarkable Pinot that will find itself on many tables as a returning guest.

$45 $29.50

The code "Narcisse" shows your price

L'Age D'Or Chardonnay 2014
L'Age D'Or from the Russian River Valley is aged for 16 months in 600L thick stave barrels results in a Chardonnay of great elegance, length, and verve; very Meursault-like. (and Claude has an opinion about New World Chardonnay...)

$50 $28

The code "WholesaleWhite" shows your price
Thanks to your overwhelming support, we continue to sell out many of the wines we have offered you. We remain eternally grateful for your support, heartfelt words of encouragement, and especially for forwarding our newsletter to your friends, whom we welcome into our Soliste family.
For orders of six bottles or more of any of our wines, shipping will be complimentary. Please visit store.soliste.com/wines to order, or contact don@soliste.com / 707-955-3005 for assistance. We deeply appreciate your business as this is a great help to Soliste as we continue to navigate the months ahead without significant restaurant orders.
À Votre Santé,