APRIL RELEASE NEWSLETTER 2023
---
Triptych of 2018 Single Barrel MonoClone® Pinot Noirs
Single Vineyard, Single Clone, ONE Barrel...Soliste
L'Eternel – Rarissime – Extravagant
An Exclusive Release from the Phenomenal 2018 vintage

The Phenomenal 2018 Vintage - The Reward from a Near-Perfect Growing Season - Long Awaited!
It is amazing how a great vintage can temporarily erase from the mind the havoc that climate change has thrown at us. Especially for those like Soliste who are committed to craft elegant and complex Pinot Noirs, the most fragile of all grapes. Our patience has finally been rewarded with a near-perfect growing season in 2018. Sorely-needed winter rains helped to replenish the lakes and groundwater (though our generational drought is far from over). A cooler spring favored timing for a later, more consistent fruit set, less susceptible to frost challenges. Summer temperatures were cooler and moderate, and favored larger yields. We aggressively dropped fruit to enable concentration, demonstrating our commitment to quality over quantity. After being on edge from the 2017 heat spikes the temperate conditions were a welcome relief. As a result, harvest was three+ weeks later than in 2017 allowing for more uniform flavor development and stem lignification essential for whole cluster vinification. We carefully monitored flavor development and acids, and as is our practice, used multiple picks to select specific blocks as they matured. It was as close to a perfect growing season as we have seen in our history as vignerons.

Single Barrel Wines - Our Best of the Best
Claude and I sat together the other day to taste three of our 2018 Single Barrel MonoClone Pinot Noirs and select one to release. As our story goes, the name Soliste comes from the special single barrel the Burgundian vigneron reserves for friends and family. Our single barrel wines represent the promise and journey that is Soliste. We wanted to select an outstanding single barrel wine from an exceptional vintage to share with you.

Each of these three wines epitomized why we love Pinot Noir. Of all the cépages, it is the most complex, exotic, cerebral, and enigmatic. And at times, perhaps showing its French roots, can be very frustrating and challenging. This is why we are both infatuated with and passionate about Pinot Noir, and why we care so deeply about our mission to craft the very best wines year after year. Selecting just one took much debate – and more than a glass or two. Suddenly, Claude announced, "These are so incroyable, instead of waiting and releasing them one at a time, let's showcase them together, and at once!" Sometimes the best decision is no decision at all.

I'll turn it over to Claude for his tasting notes:
This stellar vintage captures all the Alchemy that becomes Great Pinot Noir. This is a vintage for the purist. 2018 has gifted us precision, depth, pure aromatics, and length to craft and select ONE barrel of three distinctive and singular Pinots from specific sites, terroir, and MonoClone. Each is aged for 16 months in a single barrel. The rewards are Pinot Noir's intoxicating nose, powerful yet refined with layers of pure fruit density, spice, sous-bois, truffles, amazing length, and complex finish.

These three One Barrel MonoClone wines are so uniquely different that we simply could not resist but to do ONE release for you to experience their individual character – Vive la différence!
---

L'ETERNEL 2018…The Hedonist
2018 L'ETERNEL MonoClone Pinot Noir, Sonoma Coast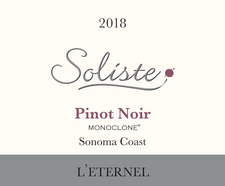 Tasting Notes
Absolute ruby gemstone clarity in the glass, pulpy density from the 100% whole cluster press. The nose is a bouquet of dry herbal, vanilla, and red cherries soaked in Kirsch, earthy, with smoked bacon fat, and dusty rose petals. As the wine opens up, the aromas become more voluptuous and sappy with intense perfumes of dark caramelized raspberries, red currants, licorice, vanilla, and black tea must. The front palate delivers an impressively racy and pure concentration of red fruits; red Montmorency tart cherries, raspberries, cranberries, and pomegranate, spiked with Kirsch, and exotic spices. The middle palate is linear, elegant, and hedonist, pure pleasure. The precision of the red fruit is framed with the 100% whole cluster press, which layers the wine into complex earthy tones, exotic spices, coco nibs, and sandalwood. The back palate is complex, with fennel tops interlaced with vanilla, cardamom, star anise, dry herbal tones, and spiced vanilla wood. The micro tannins lift this pinot to new heights, without astringency and elevate the tart red fruits to deliver a very long, tight and perfect finish. The impressive quality of this wine is how such harmonious concentration and texture can be magnified by the pure and natural acidity from the grapes and the stem inclusion. This is a very close cousin to Clos de La Roche.

| | |
| --- | --- |
| 13.4% alc. 23 cases produced | |
---
2018 RARISSIME...Vosne-Romanée aux Brulées Ouest
2018 RARISSIME MonoClone Pinot Noir, Sonoma Coast
Tasting Notes
Scintillating garnet gemlike clarity in the glass with extreme density and texture from the whole cluster press. The bouquet is pure, precise, complex; musty and earthy at the onset, then wafting from the glass in a blaze of peppery black plums and sweet dark berries. As the wine evolves in the glass or decanter, the aromatics become denser and more voluptuous with dark cherry, cassis, and plum compote, superbly elegant and floral, layered with dried maple leaves, cedar, and caramel. The front palate delivers a paradox of powerful fruit concentration and silky texture with layers of dark and red cherries, blueberries, plums, vanilla, exotic spice, and black tea. The second taste is generous and expansive, reflecting the class and pedigree of the vineyard, with bitter caramel boysenberry/ blueberry compote, spiced plums, spiked with black pepper, cocoa nibs, and citrus zests. The mid-palate is unctuous at first then accentuated with musty sous-bois, and dried maple leaves, with a deep tannin grip from the 100% whole cluster press. The generous fruits and tannin balance each other to accentuate the vibrant acidity, which lifts the wine into a smooth yet persistent finish. Positively refined in texture and fruit concentration, but palpably dense in tannic concentration, the finish has verve and expanse. Impressive…

| | |
| --- | --- |
| 13.6% alc. 33 cases produced | |
---

EXTRAVAGANT 2018…The Aristocrate
2018 EXTRAVAGANT MonoClone Pinot Noir, Sonoma Coast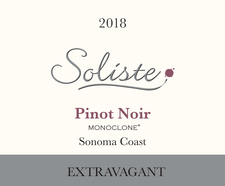 Tasting Notes
Mysterious amethyst and garnet depth and luminosity showing concentration and structure, long legs denoting texture, very pure. The intoxicating bouquet is deep, sappy ( redwood pine needles), and earthy; offering up notes of black cherries, blackberries, grilled meats, bitter chocolate, a brilliant base of soil tones, nutty, vanilla fat, and a potpourri of exotic spice tones in the upper register. As the wine evolves in the glass or decanter, the aromatics become voluptuous and sweeter with raspberry liquor aromatics, spiked with star anise and cardamom. Superbly elegant and powerful, the back nose has layers of sous-bois (forest floor), mushrooms, and violets. On the front palate, the overall impression is of a totally spherical wine that has no beginning and no end. This a wine of great nobility. The wine coats your mouth with impressive weight; compote of red and blue fruits accented with bitter caramel, violets, and herbal tones. This is a pinot for the purist that will discover a wine that hits all the high notes yet is unctuous and silky. The mid-palate reveals the wine's broad shoulders and floral character which elevate the texture of the tannins creating a perfect harmony between the density of the fruit and subtle sous bois and mineral undertone creating an autumnal backbone. The palate is tensile, intense, focused, and underpinned by filigree tannins that lend it magnificent sophistication. With the explosively long and very firmly structured finish, this densely packed wine spreads out horizontally on the inexorable rising finish, saturating the palate with a fine dusting of tannins and shimmering minerality. An extraordinary wine. Clos de Beze West…

| | |
| --- | --- |
| 13.6% alc. 33 cases produced | |
---
2018 MonoClone® Pinot Noir; Why it is important…MonoClone explained
Because of the devastating event of the 1860 Phylloxera that destroyed the vineyards of Europe (read more about Pinot Noir Clones and how they survived)

Our April Release - The Best of our Best
Creating new releases to send your wines into the world is always a dilemma, it is a bit like sending your kids to college, all mixed emotions; nerve-racking, exciting, separation anxiety, but ultimately, they need to fly out of the nest with their own wings and hopefully make you proud and content. Don and I have been especially fortunate that our wines have found great homes and we appreciate your support immensely. Winemakers tend to hold on to certain exceptional wines/vintages and never release them. These personal wines are released only when the winery must do so financially or the winemaker will go down the cellar one night, grab a bottle and drink it, sometimes, sadly…alone.
Wines are meant to be socially enjoyed with friends, family, and complete strangers; wine is the great connector that sets the table for memorable nights.
Don and I wanted to jump start and celebrate positively 2023 with this exclusive and limited set of our One Barrel MonoClone Pinot Noirs to allow you to experience the distinct clonal differences and precise vinification of the Phenomenal 2018 vintage. Each of these Pinot Noirs has been selected as a standout ONE BARREL from our Monoclone Single Vineyard, Single Clone Pinot Noir from Single. They are indeed the Best of the Best.
2018 Single Barrel MonoClone Pinot Noir Set




This exclusive set of our Single Barrel MonoClone Pinot Noirs allows you to experience the distinct clonal differences and precise vinification of the phenomenal 2018 vintage. The wines in this set include:

2018 L'Eternel Pinot Noir - 276 bottles produced
2018 Rarissime Pinot Noir - 396 bottles produced
2018 Extravant Pinot Noir - 396 bottles produced

$345

3 bottles, 1 of each wine

Shipping Included

If you missed our February Newsletter, a few sets from the 2018 vintage are available with restaurant-direct pricing:

$510 $258

6 bottles, 2 of each wine

Shipping Included

Each of these wines is also available a la carte. Please see the Pinot Noir section of our online cellar.
Since our restaurant partners are beginning their return, with respect for their wine lists we will no longer list wholesale prices on our website. However, we will continue to offer select wines at our special pricing for as long as we can. We will continue to honor the special pricing reserved for our loyal customers on request. Please contact Don to receive restaurant-direct wholesale pricing and availability.
Thanks to your overwhelming support, we continue to sell out many of the wines we have offered you. We remain eternally grateful for your support, heartfelt words of encouragement, and especially for forwarding our newsletter to your friends, whom we welcome into our Soliste family.
For orders of six bottles or more of any of our wines, shipping is complimentary. Please visit store.soliste.com/wines to order, or contact don@soliste.com / 707-955-3005 for assistance. We deeply appreciate your business.
À Votre Santé,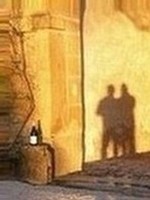 ---
Soliste® and MonoClone®are Registered Trademarks of Soliste Cellars. © 2023 Soliste Cellars. All Rights Reserved. 042523

Soliste
wine@soliste.com | 707.955.3005
21402 Geyserville Ave | Geyserville, CA 95441