JULY RELEASE NEWSLETTER 2022
---
Celebrating 4th of July & Fete de La Bastille with Soliste

Some like it hot, let's keep it chilled!!
Summer brings a bounty of vibrant vegetables and heirloom tomatoes, fragrant herbs, grilled meat & line caught fish, Don's Paella… The days are long, warm, and lazy – perfect for sharing great times with old and new friends by popping our refreshing white wines, especially our Soleil Rouge Rosé de Pinot Noir and Lune et Soleil Sauvignon Blanc. The wines are at their apex right now, superb in aromatics and complexity with a lean acidity to chill the hot days. We are offering an assortment of our favorites to fill your ice bucket and keep your summer cellar well stocked.
---

Our July Release
For your summer celebrations, we offer three refreshing white wines plus Narcisse Pinot Noir. Since our restaurant partners are beginning their return, with respect for their wine lists we will no longer list wholesale prices on our website. However, we will continue to offer select wines at our special pricing for as long as we can. In addition to this new exclusive release and offer, we will continue to honor the special pricing reserved for our loyal customers on request. Please contact Don to receive restaurant-direct wholesale pricing and availability.
Thanks to your overwhelming support, we continue to sell out many of the wines we have offered you. We remain eternally grateful for your support, heartfelt words of encouragement, and especially for forwarding our newsletter to your friends, whom we welcome into our Soliste family.
For orders of six bottles or more of any of our wines, shipping will be complimentary. Please visit store.soliste.com/wines to order, or contact don@soliste.com / 707-955-3005 for assistance. In the summer months, we are especially mindful of shipping weather and will protect your wines from our cellar to yours. In California, we use overnight or refrigerated delivery. To FL, IL, TX, MA, PA, NH, NJ, NY, DC we will upgrade to FedEx Cold Chain refrigerated/overnight service so you can enjoy Soliste wines all summer long. If you reside in a neighboring state we can deliver to a local FedEx Office as an option. We deeply appreciate your business as this is a great help to Soliste as we continue to navigate the months ahead without significant restaurant orders.
À Votre Santé,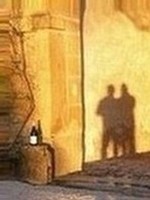 The code "WholesaleWhite" shows your price