July 2023

Grands Charmes 2018 - the Final Vintage of the Unicorn
MonoClone® Pinot Noir - One Cigar Barrel - Clos des Lambrays West
plus
2012 Les Cailles Chardonnay…Meursault West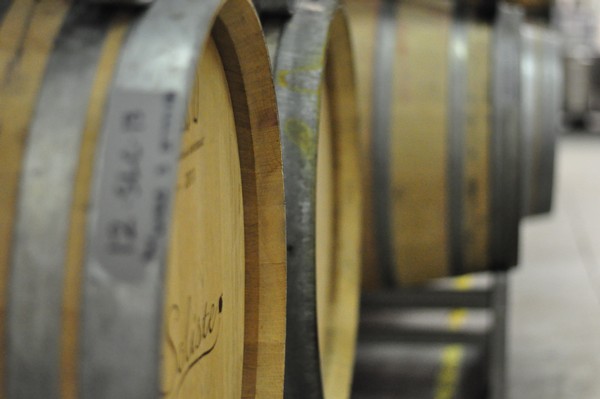 Summer brings a bounty of vibrant vegetables and heirloom tomatoes, fragrant herbs, grilled meat & line caught fish, Don's Paella… The days are long, warm, and lazy – perfect for sharing great times with old friends and making new memories with two of our most unique wines: 2012 Les Cailles Chardonnay and 2018 Grands Charmes Pinot Noir.
In a time of impatience and instant gratification, the opportunity to enjoy a well-aged Chardonnay is a rare pleasure. Claude has updated his tasting notes in June 2023 and Les Cailles is showing all the hallmarks of a Jobard Meursault. Let's just say we wish we aged better over the last 10 years. Les Cailles is our limited production Chardonnay with only 77 cases made. The 2012 vintage was previously offered only to select restaurants in New York and Washington DC.
In Burgundy, a winemaker may reserve a special barrel for friends and family. They call this barrel Soliste. GRANDS CHARMES defines the origin and the promise of Soliste. From one Cigar Barrel, only 25 cases of 750s were bottled and then waxed by hand. Only two previous vintages of this single-barrel wine were bottled, 2014 and 2015. Then we paused until 2018 as we felt that this would be the vintage that would capture the ultimate excellence of this remarkable wine. The 2018 Grands Charmes is so exceptional that we decided that it will be the last to be produced. Always best to go out on top and leave a benchmark to speak for itself.
We bottled this unicorn on March 2020 at the onset of the pandemic. For Soliste it is a bit of a time capsule from a defining moment in history. Out of a dark period came a magical elixir of hope in a glass. Santé!
---

Our July Release
To commemorate summer and to allow you to prepare your cellar for the long dinners of the fall, we have curated a six-pack of Les Cailles Chardonnay and Grands Charmes Pinot Noir. The wines are also available a la carte.
Looking for other rare wines? Please visit the Library section of our cellar.
Since our restaurant partners are beginning their return, with respect for their wine lists we will no longer list wholesale prices on our website. However, we will continue to offer select wines at our special pricing for as long as we can. We will continue to honor the special pricing reserved for our loyal customers on request. Please contact Don to receive restaurant-direct wholesale pricing and availability.
Thanks to your overwhelming support, we continue to sell out many of the wines we have offered you. We remain eternally grateful for your support, heartfelt words of encouragement, and especially for forwarding our newsletter to your friends, whom we welcome into our Soliste family.
For orders of six bottles or more of any of our wines, shipping will be complimentary. In the summer months, we are especially mindful of shipping weather and will protect your wines from our cellar to yours. In California, we use overnight or refrigerated delivery. To FL, IL, TX, MA, PA, NH, NJ, NY, DC we offer an upgrade option to FedEx Cold Chain refrigerated/overnight service so you can enjoy Soliste wines all summer long. If you reside in a neighboring state we can deliver to a local FedEx Office as an option. Please visit store.soliste.com/wines to order, or contact don@soliste.com / 707-955-3005 for assistance. We deeply appreciate your business.
À Votre Santé,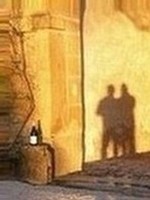 The code "WholesaleWhite" shows your price