September 2022

A New MonoClone® Pinot Noir – Our first since 2010
TERRE PROMISE
Inspired by L'Espérance and Les Amoureuses, these 3 vintages of Terre Promise are the pure reflection and structure of their Burgundian heritage, extraordinary complexity with singular vintage virtues that will deeply satisfy the true Pinot Noir and Burgundian aficionados
[Jump to ordering information]
2010 is when we last added a Pinot Noir vineyard. That superb and unique vineyard site near Occidental rewarded us with the exceptional Forêt, L'Ambroisie, and Les Griottes MonoClone wines. We are extremely demanding and selective when considering a new vineyard as it must fit into the Soliste culture, and for years none made the cut. With each potential vineyard, we are reminded why we are infatuated with the complexity of Pinot Noir and the crucial decisions that we make when it comes to site and clone selection. These critical decisions will impact for years our commitment to create the identity of a new wine, and the extraordinary singular expression of its pure fruit, aromas, tastes, layers of complex spice, and longevity. Not all clones will thrive in a specific vineyard; exposure, soil, microclimate, fog banks, slope elevation, and rootstock. All components will have a story to tell and make their own impact on the grapes…Stars have to align…and even then…the unknown. The Cistercian monks in Burgundy with centuries of trials of identifying clones, exposures, and terroir created the 'Climats" delineation which we have followed and benefited from their uncompromising expertise.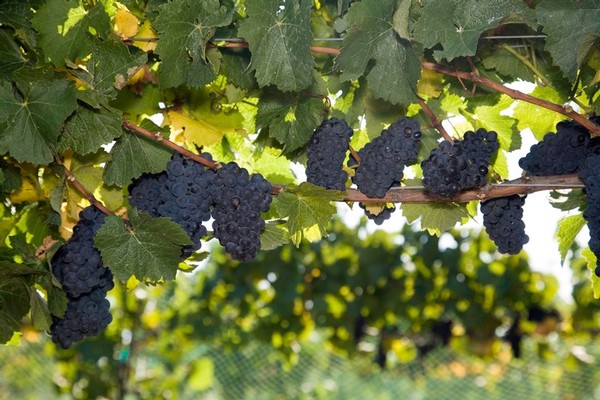 In 2006 we produced our first L'Espérance Pinot Noir, crafted from the 115 clone in the family vineyard. The 115 clone is one of the original clones that were saved in early 1950 Burgundy by Raymond Bernard who was allowed to graft in Ponsot's vineyard at Clos De La Roche. The Dijon Clone 115 was then sent first to David Lett in Oregon and made its way down to Sonoma.
Of the many clones we have worked with, our favorite is Dijon 115. On the right site, it is the most Burgundian, creating wines of great complexity, earthiness, elegance, and purity. It is, in our opinion and experience, the most "complete" of the clones, and never fails to remind us of one of our favorite climats in Burgundy, Chambolle-Musigny. Here's a link to our story about our visit to the legendary cellar of Domaine Bertheau.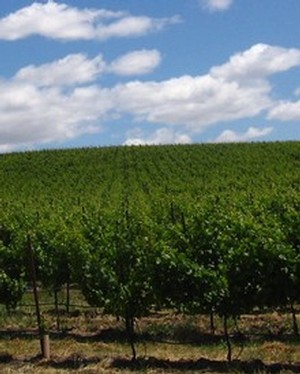 In 2015 we were introduced to Terra de Promissio vineyard, just south of Petaluma. Diana and Charles Karren, owners and vineyard manager, met us in their home where we learned how their family turned this inauspicious hill into a very well-regarded Pinot Noir vineyard in the Sonoma Coast appellation. By getting to know Diana, her vineyard practices, but most importantly, her single-minded care and dedication to this site, we knew we found a grower-partner we could form a strong relationship.
With our relentless dedication to produce the very best Pinot Noir, we applied our knowledge from L'Espérance to our approach with the 115 clone in this vineyard. In the first vintage, we experimented with various cooperages and vinification techniques to find what will create the best symbiosis between site and clone. Making great Pinots is like flying a kite in turbulent winds; it requires steady hands making subtle adjustments that are barely visible but will be magnified in the bottle. 2015 allowed us to learn, analyze, and adjust, so it could be reflected in the 2016 and later vintages. (The 2015 vintage became part of Narcisse in case you are wondering, an example of our dedication that only the very best becomes a MonoClone wine.)
The wines we call Terre Promise have revealed extraordinarily focused, exotic, and elegant wines (the Burgundian Paradox of "Iron Fist in a Velvet Glove"). It takes a long time for Soliste to release wines as they must pass the ultimate test taste; A few nights ago, Don and I sat around the table and tasted…and it was a very, very good day. And a fun night!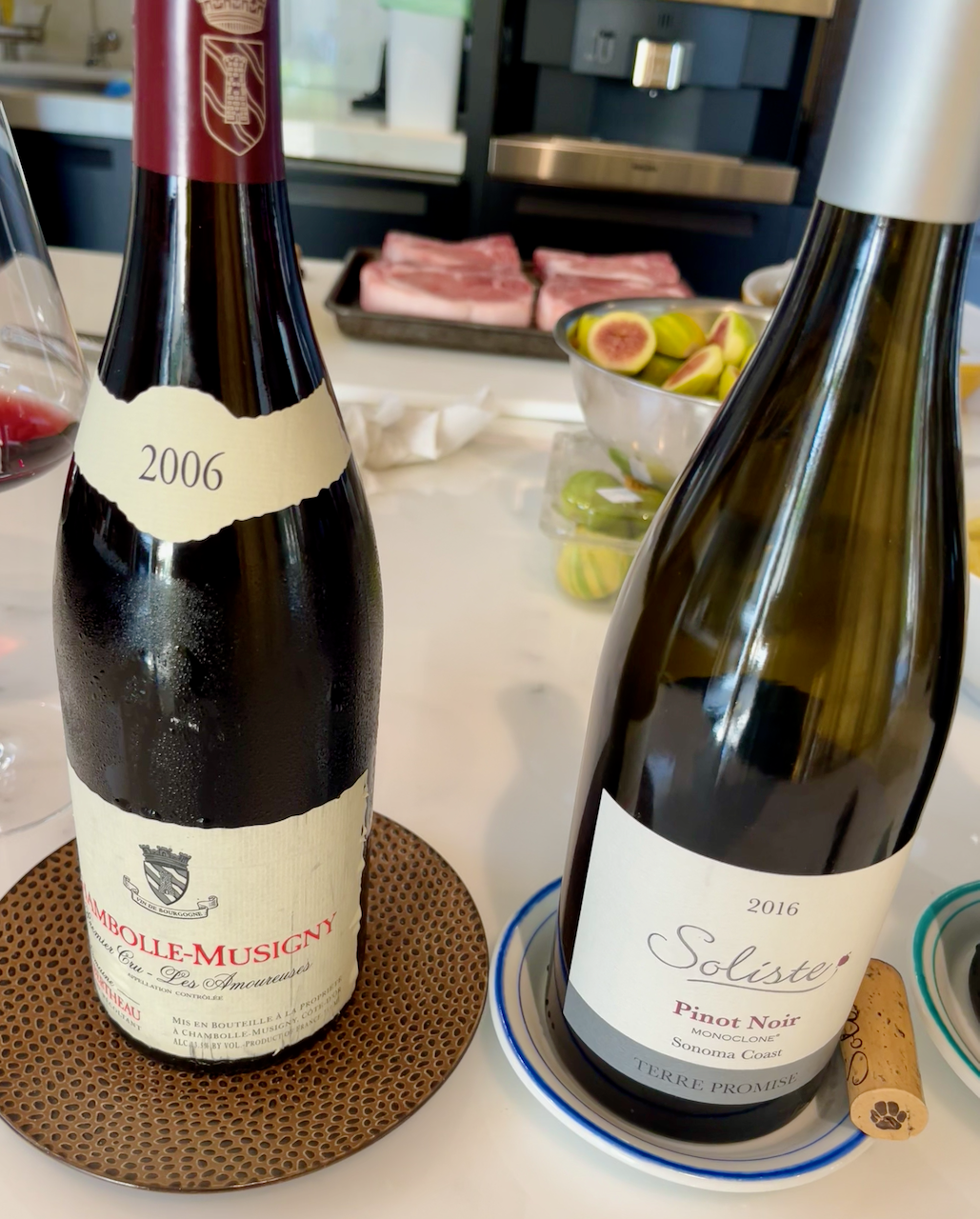 For clarification and as evidence of our commitment, we did not bottle Terre Promise in 2017. We did not believe that it had the excellence of these 3 vintages. Growing conditions were challenging and did not produce the wine that met our MonoClone standard.
The following 3 Pinots are my personal favorite wines that we have ever produced (so far!), and we are privileged to be able to share them with you and we thank you for your loyal support.
Vertical Tasting Notes
2016 TERRE PROMISE…Clos de la Roche West
Le Regard / The Look
The purest of ruby clarity and brilliance in the glass, very crystalline.
Le Nez / The Nose
Fragrant scents of red fruits (raspberries, red currants, red tart cherries, pomegranate) layered with Kirsch, dusty rose petals, cherry pit, truffle, lightly wooded. The bouquet keeps on as the wine opens up with exotic spices interlaced with high floral tones and minerality. Sensual, intoxicating, precise.
Degustation / The Taste
The front palate is medium body with fine-grain tannins. This is a wine of great elegance and energy. Superb quality of fruit, radiating fresh crushed raspberries and tart red cherries, layered with black tea must, graphite, vanilla, and white pepper. As the wine evolved, the mid-palate is generous, long, and complex; raspberry liquor, cranberry, pomegranate, vanilla, and violet, lifted by dry thyme and sage create a wine of great structure and verve. The acidity is well balanced and integrated for a long, finish with tension and depth magnifying the pure raspberry and tart red cherry that was at the forefront of the glass. This is a super wine reminiscent of Rousseau's Clos de la Roche.
2018 TERRE PROMISE…Mazoyeres Chambertin West
Le Regard / The Look
Deep Crimson brilliance, with density and pulp, denoting a wine of great structure.
Le Nez / The Nose
Explosive nose of dark sweet cherries, plums, and smoky underbrush. The bouquet is sauvage with dark currants, humus, and mushrooms, finishing with floral scents and bitter chocolate.
Degustation / The Taste
The front palate is pure, full-bodied, sappy at the core, and supremely elegant in profile with added tensile tannins. Sweet dark cherry and plum compote are spiked with black tea, coco nibs and wooded undertones creating a voluptuous texture, nervy at the core, with salted caramel and sandalwood. Once the wine opens up, the middle palate is an explosion of sweet red berries, bitter caramel, and a distinctive note of currant leaves, coco nibs, and dry tea must. Very focused, almost athletic in tension, and yet silky and elegant in the mouth. This compellingly rich, deep wine finishes with verve, smooth tannins, outstanding length, and terrific spicy lift. This is the best example of a firm, persistent finish without losing the fruit aromatics. One of a kind…Soliste
2019 TERRE PROMISE…Ruchottes Chambertin West
Le Regard / The Look
A deep robe of Ruby and Garnet gem, with mineral and pulp density, amethyst gem on the glass edge create vibrancy.
Le Nez / The Nose
The bouquet can only be described as a "stunner" of a nose. It just bursts with ripe red cherries, crushed strawberries, minerals, orange blossoms, and a hint of blueberry. It gains more and more intensity in the glass, simply superb, delivering a great blend of red and black cherries, red plums, cocoa, a complex base of minerality, grilled meats, woodsmoke, and a touch of vanillin oak.
Degustation / The Taste
The front palate is sweet, voluptuous, and round yet balanced with outstanding sappy depth. Concentrated dark cherries and griottes (wild red cherry), and boysenberry compote are spiked with tea must, leather, burnt orange peel, and dry lavender framing a wine of pure class and grace. As the wine opens, the mouthfeel becomes more sensual and silkier, adding exotic notes, peppery plums, and a spicy backend that lifts the wine with superb tension and precision in the killer finish.
It is remarkable to taste these 3 wines side by side as the 2016 and 2018 are so different and yet the 2019 is the perfect symbiosis of the other two vintages.
Pinot Noir is why we make wine. It will surprise you every time.

To celebrate our first new MonoClone wine since 2010, we are offering a unique vertical of three vintages. Since our restaurant partners are beginning their return, with respect for their wine lists we will no longer list wholesale prices on our website. However, we will continue to offer select wines at our special pricing for as long as we can. In addition to this new exclusive release and offer, we will continue to honor the special pricing reserved for our loyal customers on request. Please contact Don to receive restaurant-direct wholesale pricing and availability.
TERRE PROMISE MonoClone Pinot Noir Vertical




These 3 vintages of Terre Promise are the pure reflection and structure of their Burgundian heritage, extraordinary complexity with singular vintage virtues that will deeply satisfy the true Pinot Noir and Burgundian aficionados.

2016 – 2018 – 2019

$510 $237

6 bottles, 2 of each vintage

Shipping Included

We invite you to compare with L'Enfant Prodigue of Soliste, the same clone from the family vineyard

L'Espérance MonoClone Pinot Noir Vertical




The paradoxical concentration and intensity of L'Espérance embodies our philosophy: Focus on a single clone gave birth to this stunning Pinot Noir. Powerful, yet refined, what a pinot noir should be and rarely is.

2015 – 2016 – 2017

$510 $237

6 bottles, 2 of each vintage

Shipping Included

Each of these wines is also available a la carte. Please see the Pinot Noir section of our online cellar.
Thanks to your overwhelming support, we continue to sell out many of the wines we have offered you. We remain eternally grateful for your support, heartfelt words of encouragement, and especially for forwarding our newsletter to your friends, whom we welcome into our Soliste family.
For orders of six bottles or more of any of our wines, shipping will be complimentary. Please visit store.soliste.com/wines to order, or contact don@soliste.com / 707-955-3005 for assistance. We deeply appreciate your business.
À Votre Santé,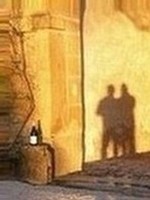 Vineyard photos courtesy of Terra de Promssio