January 2021

CELEBRATING THE NEW YEAR!
A Library Vertical of the Pigs and Pinot Smackdown Winner
2014 - 2015 - 2016 Forêt MonoClone®
The Chambertin of the West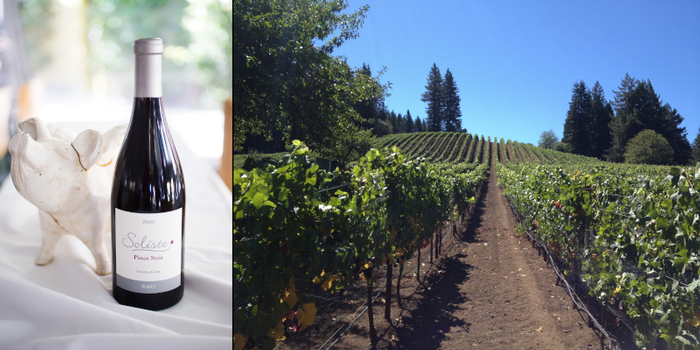 The Winter Solstice (from the Latin solstitium, meaning Sun stands still) has been celebrated for thousands of years - Stonehenge is over 5000 years old. In late December (usually the 21st), it is the longest night of the year, and every day forward is a longer, brighter day. The Druids and Shamans acclaimed it as a time of joyful renewal, the hope of bountiful harvest, peace, and prosperity. With each day onward, darkness gives way to brighter and longer light. One of the endearing qualities of the American Spirit is the ability to re-invent itself and to practice amnesia from its darkest days in order to rekindle and reshape its future to a more promising one.
To revisit great memories (read the story of the Ultimate Sommelier Smackdown at Pigs and Pinot) and celebrate those long-awaited new beginnings, and not a day too soon, Don and I dug into our cellar to compose this rare vertical of Forêt Pinot Noir; an exceptional wine that has been heralded by critics and sommeliers for its depth, complexity, power, and exotic spices. Verticals are unique as they offer the chance to fully experience the diversity of aromas and textures from each Vintage.
Forêt comes from a secluded, magnificent vineyard located in the Sonoma Coast appellation near Occidental. The site has a northeastern exposure, a very steep slope, and is in the middle of a spectacular redwood forest, which produces herbal, peppery spices making Forêt a wine of great depth. Just 6 miles from the Pacific Ocean on the western coastal range, this cool, dry-farmed vineyard is meticulously tended and sustainably farmed.
We know there remain many hard weeks remain ahead of us, but with the recent uplifting announcements of advances in vaccines and treatments, we also know real hope is on the horizon. The minute winter weather is behind us and the environment can be safe, we will eagerly emerge from hibernation and return to enjoy on-site dining and revisit our restaurant friends that we miss immensely. Independent Restaurants are a crucial part of the fabric and social health of the vibrancy of our communities. We need for them to survive and thrive again, so they are full of joyous sounds of happy dinners clinking wine glasses and celebrating a new era.
2020 has given us time to reflect, not to take things for granted, and rejuvenate ourselves for 2021 so our wines can have a deep connection to our commitment. The culture must remain intact; We will overcome this year, but we need to plant new positive seeds so Soliste can remain what it was always intended to be and do. Soliste is our therapeutic Domaine. We craft our wines to be the connector of happy souls around the dinner table, and for you, your friends, and your family to have a moment of bliss and lasting joyous memories.
Above all, we want to share our gratitude with you for your loyal friendship and steadfast support. It means more than ever!

Our January Release
We could not find a better way to celebrate our future than to create this vertical of Forêt Pinot Noir MonoClone that deeply reflects the Soliste culture. Forêt is the wine that has placed Soliste at the avant-garde of Burgundian style Pinot Noir, and until recently was prominently featured on the wine lists of extraordinary restaurants which have been terribly hurt by the shutdown (unfortunate but necessary). And so, until restaurants can resume their operations, we will continue to offer these exceptional Pinots at the wholesale restaurant price.



$210

Narcisse Pinot Noir 2016




A Single Cuvée from the other great barrels from each of our vineyards blended together and aged to harmonize the once separated wines to craft Narcisse. Another restaurant favorite, it is a remarkable Pinot that will find itself on many tables as a returning guest.




$31

St Andelain Sauvignon Blanc 2014


Born from a single organically-farmed vineyard, the grapes were partially destemmed and allowed 36 hours of skin contact to create unique richness and depth. After pressing we barrel fermented and aged for 16 months in Didier's creation, the Cigar Barrel. Served side by side with Pur Sang at Le Bernardin, it is our most compelling wine




$28

(We just finished our year-end inventory counts - there are a few bottles available in our Library that you may be interested in as well.)
Thanks to your overwhelming support, we have sold out of most of the wines offered earlier this year. So we are digging deeper into other restaurant allocations for you as we remain eternally grateful for your support, heartfelt words of encouragement, and especially for forwarding our newsletter to your friends, whom we welcome into our Soliste family.
For orders of six bottles or more of any of our wines, shipping will be complimentary. Please visit store.soliste.com/wines to order, or contact don@soliste.com / 707-955-3005 for assistance. We deeply appreciate your business as this is a great help to Soliste as we navigate the next few months without restaurant orders.
On behalf of our families, we wish you the very best for this holiday season, please stay safe, stay healthy, and take care of one another in your neighborhoods. We can get through this when we show each other support, empathy, discipline, generosity, and the amazing resilient American spirit. It takes a village.
À Votre Santé,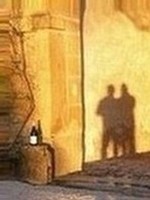 Sorry - Narcisse is sold out!
Use "WholesaleWhite" for restaurant-direct pricing