Sonatera MonoClone Pinot Noir 6-Year Vertical
Sorry! The Sonatera Vertical is Sold out! Individual wines are available with special pricing however.
Celebrating the Holiday season and the end of 2021
by returning to our roots where it all started at Soliste
6-Year Vertical of Sonatera MonoClone® Pinot Noir
2010 – 2011 – 2012 – 2013 – 2014 – 2015
2011 - 2014 – 2015: Our most Burgundian of Vintages
Precise Fruit Concentration and Spice
Seductive Earthy Aromatics - Spiked with Pure Acidity
2010 - 2012 – 2013: Superb Growing Conditions Created Wines of
Exceptional Texture, Elegance, and Length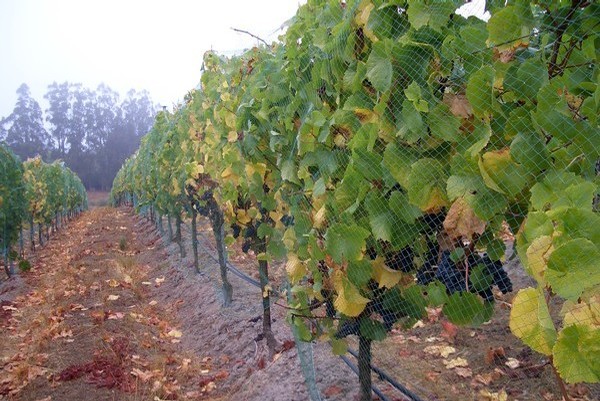 When we started Soliste in 2005, the stars aligned for us to work with the stunning vineyard owned by Beth's sister Debbie and her husband Marne. That fateful year we made our first Sonatera Pinot Noir from the family vineyard (only 143 cases produced, that's it!). Its unique site we believed would enable us to craft wines with a style that might satisfy our infatuation for the great Burgundies that we love.
Sonatera is one of those unique vineyard sites that truly exemplifies the Soliste philosophy and style. The hilltop vineyard has three different exposures, facing north, south, and west. This geography funnels brisk marine winds over the vines reducing vigor, extending the ripening period of the grapes, and allowing expressive aromatics to develop into layers of complexity and elegance. Once you have tasted Sonatera Pinot Noir, you will always be able to identify its origins, a sense of place. Sonatera is a Pinot Noir with the clear aromatic and structure identified with the great wines of Gevrey Chambertin; deep, concentrated, earthy, spiced, with silky weight and infinite finishes.
Here are the tasting notes for each of the Six wines:
Each vertical includes 1 of each bottle - 6 total