December 2022

Holiday Library Release
Celebrating the Holiday season and the end of 2022
Wishing you and your family a Bonne Année 2023

The ultimate ONE BARREL selection of the stand-alone 2014 vintage
Last of the Cellar
2014 Ulysses MonoClone® Pinot Noir
2014 L'Eternel MonoClone® Pinot Noir
2014 Contrebande MonoClone® Pinot Noir
Soliste Holiday Vigneron Selection
Don and I have assembled a six-bottle pack of the wines that best reflect our philosophy, diverse cepages, vineyards, and vintages for you to experience the full breadth and depth of our cellar.
2015 L'Age D'Or Chardonnay
2016 St Andelain Sauvignon Blanc
2021 Soleil Rouge Rosé de Pinot Noir
2014 Nouveau Monde MonoClone® Pinot Noir
2015 Forêt MonoClone® Pinot Noir
2013 Out of the Shadows Syrah
Ready for your holiday table!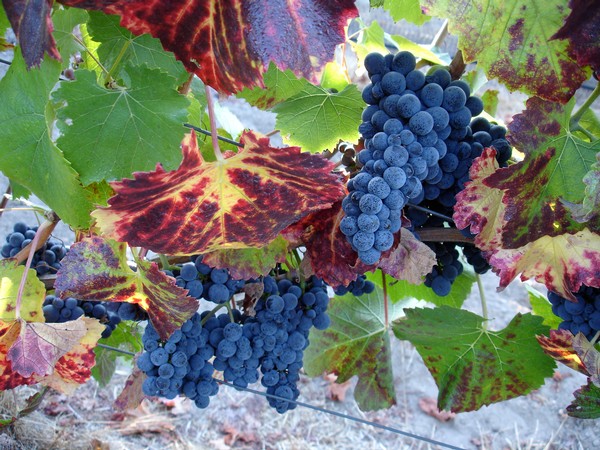 This holiday season, and as we prepare for the new year in 2023, Don and I took the time to reflect, enjoyed some time (and many wines) together, and be thankful for our incredible journey so far. We feel extremely privileged to have earned your loyal friendship with Soliste. In this holiday season, above all, we want to share our gratitude with you for your generous and continuous support of Soliste and the philosophy we make our wines. Soliste is our life, and we have always been committed to craft wines of unique character, elegance, and depth. We spare no expenses and efforts, there are no compromises at Soliste; every decision made is solely for the excellence of the wines, and nothing else will do - we owe that to you.
We crafted our wines to be the connector of happy souls around the dinner table, and for you, your friends, and your family to have a moment of bliss and lasting joyous memories, especially during the holiday season. We dug deep into our cellar library to offer a limited pack of our Single barrel MonoClone Pinot Noir of the extraordinary 2014 vintage. We also assembled a Vigneron Selection of our wines perfect for your holiday table or as a gift for your loved ones.
In addition to the Prix-Fixe sets, you may also select any of these wines a la carte in any combination you desire.
2014 MonoClone® Pinot Noir; Why it is important…MonoClone explained
Our fascination with the great red Burgundies comes from the singular aromatics and complexities that are born in unique vineyards but a few kilometers apart. It is why we undertook the challenge and risk to focus on each specific clone of Pinot Noir that is best in harmony with each vineyard site – our Single Vineyard, Single Clone, and Single Cooperage wines – MonoClone®.
Pinot Noir, for winemakers, is the ultimate challenge of all cépages. It is temperamental, fickle, thin skin grapes in small yielding clusters, very reactive to nano-weather variance (climate change), high-quality low yields are expensive to produce and harvest, and either fail to achieve their potential or are incredibly magnificent and complex, with peerless aromatics.
Crafting great Pinot Noir in normal times is both extremely frustrating and exhilarating. Today, it is deeply concerning about the future of the grape as we know it or have known it for over 900 years.
Because of the devastating event of the 1860 Phylloxera that destroyed the vineyards of Europe, it was especially critical in Burgundy, where Burgundians had to replant twice. First, with American rootstocks that came from the Ohio Valley and were resistant to Phylloxera, but died a few years later because the roots were not acclimated to the acidity of the limestone soil of Burgundy. Second, when they were replanted by rootstocks from Texas/Oklahoma that had resistance to Phylloxera and acidic soils. (a great read: "The Botanist and the Vintner: How Wine Was Saved for the World" by Christy Campbell). During the early days of the disease, winemakers were losing vast amounts of vineyards, they did not know the cause and as a survival method, they thought that the cure would come by grafting other clones (we'll talk more about Pinot Noir clones below) and blending from multiple sources hence the term selection massale. This of course did not work and all of Burgundy was ravaged. However, when the vineyards were sound again in the late 1950s, selection massale remained as it was a safer way to homogenize the wine quality. In the new world, this is similar to vineyard-designate Pinot Noir where all the clones in the vineyard are combined into a single bottling.
This is where Soliste went back to the pre-Phylloxera era and decided to take the very large risk to craft our wines from a Single Clone from a Single Vineyard, so all of the attributes and focus of the single clone, influenced by the site and terroir of a single vineyard would not be diluted, homogenized, or covered up by the blending of multiple clones from different vineyards. We are convinced after a decade that this was the right choice, and it reflects in the individual personality and aromatics of each MonoClone Pinot Noir.
Because we have been called the Masters of Complication, we added one more layer to the process. As a chef, I always felt that fusion cuisine is confusion cooking. The same is true for wines. We did not look at barrels solely as aging vessels but as spice and complexity enablers that would add, enhance, but must not overwhelm the purity of the fruit. For each MonoClone, we selected a specific cooperage house (Tonnellerie, or barrel-maker) from France to associate the correct aroma and toast profile that would create the best harmony for the wine in their barrel journey until bottling.
Thus the MonoClone® was born and we registered the trademark to protect our beliefs. Our MonoClone focus has produced spectacular wines, and so here we are, a decade later, enjoying unique, compelling wines – all so different but sharing the same commitment to elegance, length, and complexity. Vive la différence!
HISTORY AND MAJOR TIMELINES
The Cistercian Monks were founded in 1098 and named after Citeaux their first monastery, situated in Burgundy. The Cistercians created Burgundy's largest wall-surrounded vineyard, the Clos De Vougeot in 1336. More importantly, the Cistercians, extensive vineyard owners as they were, were the first to notice that different vineyard plots gave consistently different wines. They, therefore, laid the earliest foundation for the naming of Burgundy crus and the region's terroir thinking and clonal selections.
On 6 August 1395, The Duke of Burgundy, Philippe The Bold issued a decree concerned with safeguarding the quality of Burgundy wines. The duke declared the "vile and disloyal Gamay" which was a higher-yielding grape than Pinot noir in the 14th century, as it is today—unfit for human consumption and banned the use of organic manure which probably increased yields even further to the detriment of quality. Since this day, and by law, Burgundy has arguably produced the greatest white wines made from 100% Chardonnay and the greatest red wines crafted from 100% Pinot Noir.
1860 Phylloxera destroys European vineyards. Jules-Émile Planchon, a botanist from Montpellier saved the vineyards of Europe. (Book recommendation "The Botanist and the Vintner: How Wine Was Saved for the World" by Christy Campbell)
1949, Raymond Bernard, The Man that saved Pinot Noir and created Dijon Clones. The vineyards in the Côte d'Or in the 1950s were performing poorly due to viral infestation, late harvests, and susceptibility to rot and the vignerons in Burgundy were dissatisfied with the quality of their wines. Bernard and other researchers of the time conceived the idea of "clonal selection," that is, taking buds from vines showing no evidence of viral disease and possessing desirable characteristics to create "mother" vines. These mother vines would be then be used to established new healthy vineyards and thereby improve the quality of Pinot Noir and Chardonnay wines in Burgundy.
Initially, Bernard's ideas were scorned by many vignerons in Burgundy, and he was forced to use his own money and resources to conduct experimental research in a vineyard in the Hautes Côtes. One vigneron who did support Bernard was Jean-Marie Ponsot, who offered budwood from his Clos de la Roche vines in Morey- St.-Denis as a source of material for Bernard's early clonal trials. These cuttings provided the source for Dijon clones 113, 114 and 115, among others. Bernard looked for diversity in the growth habit of healthy vines as well as differences in the size and shape of clusters. With time, he expanded his research, obtaining cuttings from many vineyards in the Côte d'Or and beyond, and not only planted vines in his experimental vineyard, but also in the vineyards of Lycée Viticole De Beaune (seat of learning for viticulture and vinification for the wine industry of Burgundy).
By the 1960s, Bernard had received the support of the French Ministry of Agriculture and other professional societies in France leading to increased funding of his research. Bernard became the regional director of the Office National Interprofessional des Vins (ONIVINS), the French National Wine Office. At the time Kelly toured Bernard's experimental vineyards, over 100 individual clonal selections of Pinot Noir and nearly that number of Chardonnay clonal selections were being developed.
In 1984, David Adelsheim of Adelsheim Vineyard in Oregon and Dr. David Heatherbell, Professor of Enology at Oregon State University persuaded Dr. Bernard to share some of his Pinot Noir and Chardonnay clones with Oregon which arrived in 1987 and 1988. The laboratory technicians at Oregon State University nicknamed the imported cuttings, "Dijon clones," after the return address on the shipping container. The name has now become part of viticulture lexicon. These registered Burgundy clones included Pinot Noir 113, 114, 115, 667, 777 and Chardonnay 76, 95 and 96. Several years later, French Dijon clones of Pinot Noir were also introduced to California through Foundation Plant Material Services (FPS) at the University of California at Davis and through various nurseries.
Today, there are about 43 certified Dijon clones of Pinot Noir in the Catalogue of Grapevine Varieties and Clones published by ENTAV-INRA® (L'Establissement National Technique pour l'Ameléioration de la Viticulture/Institut National de la Recherche Agronomique, France), and 15 are significantly propagated throughout the world as suitable for Pinot Noir still wine. There are probably anywhere from 200 to over a 1,000 genetically unique Pinot Noir clones, a reflection of Pinot Noir's genetic instability. The ENTAV-INRA® trademarked clones are registered and assigned a unique certification number by ONIVINS after approval by the Committee of Selection of Cultivated Plants of the French Ministry of Agriculture (CTPS). All plants with a unique certification number were propagated from the same parent mother vine and the origin and authenticity of the clones is guaranteed. As Kelly pointed out to me, the clonal numbers are not of any special significance other than an accession number as each new selection has been added to the Dijon collection.
Kelly has emphasized in his blog that each of the Dijon clones makes a different type of wine and each responds differently to the site in which they are planted. He noted, "In California the ENTAV-INRA clones do not produce the same wines they produce in Burgundy, nor do they produce wines here with the same characteristics that the heritage California selections do. The Dijon clones were selected for many traits but most significantly for their ability to ripen relatively early in the Côte d'Or. In California, this trait translates into a tendency toward very rapid sugar accumulation."
Most Pinot Noirs in California and Oregon are a blend of three or more Dijon clones. The most widely planted Dijon clones are 113, 114, 115, 459, 667, 777, 828 and 943, and the most popular combination for Pinot Noir is Combo #3 (115, 667 and 777). It is not unusual for Dijon clones to be blended with the Pommard clone, the Wädenswil clone, or one or several heritage clones (selections).
The use of Pinot Noir clones in new plantings have been in widespread use for over 30 years in California and Oregon, but are less often employed by the French, many of whom are firm adherents of selection massale (propagating new plant material from selected mother vines in the vineyard leading to vineyards with numerous different unidentified clones). A number of Burgundians now combine both clonal plantings and selection massale in new plantings.
What are the organoleptic characteristics of wines made from the different Pinot Noir Dijon clones? As noted clonal researcher Francis Mahoney has said, "Each clone makes a personality statement." Only generalizations are possible, as wines made from single clones will vary greatly depending on the terroir in which they are grown, how they are farmed, when they are harvested, and how they are vinified. Winemakers who have experience with the different Dijon clones do report general differences among the clones, and I have distilled the comments from several including John Kelly and combined them with various reports in the wine literature.
What Is a Clone?
Like many agricultural fruits, vines are grown from cuttings of other vines, not from seeds. A grape clone is just a family of genetically related plants grown up from a single vine — actually a single bud. For more reading on clones — John Kelly recommends the following, focused on Pinot Noir: Here's a good set of definitions from the Joseph Swan website; and how about a "History of Pinot Noir at FPS" by Susan Nelson-Kluk, the Grape Program Manager, Foundation Plant Services at UC Davis. Here's a great "Perspectives on French Clones" by my old friend James Stamp, and an article on why "Clones Matter" from Willakenzie Estate. Riversun Nursery in New Zealand has put together a cogent history, and John Winthrop Haeger has veritably written the book on "North American Pinot Noir" where he included some great info on clones.
(Excerpted from article and research by Dr. Gaffney, The Prince of Pinot and John Kelly)
THE 2014 VINTAGE, Once in a Blue Moon.
Our two favorite vintages (so far) have been 2010 and 2011. These 2 vintages were polar opposites as far as growing season and the challenges that mother nature threw at us, yet they both produced amazing Pinot Noir. The 2010s were deep, rich, round, with earthy tones and great depth; 2011 were vibrant with precise fruit and spectacular spice, herbal, and with brisk acidity. Remarkably, 2014 is a combination of these two vintages, and the wines are simply magical. Because of its DNA and fragile temperament, it is extremely rare for Pinot Noir to hit all the right notes, the 2014's are a once in a blue moon remarkable vintage.

Our 2022 Holiday Release
To share the results of our MonoClone obsession, this "Collector's Selection" of our Single Barrel MonoClone® Pinot Noirs allows you to experience the distinct clonal differences and precise vinification of the 2014 vintage. To quote Claude, "If it worth doing, it is worth overdoing."

Thanks to your overwhelming support, we continue to sell out out of many of the wines we have offered you. We remain eternally grateful for your support, heartfelt words of encouragement, and especially for forwarding our newsletter to your friends, whom we welcome into our Soliste family.
For orders of six bottles or more of any of our wines, shipping will be complimentary. Please visit store.soliste.com/wines to order, or contact don@soliste.com / 707-955-3005 for assistance. Note, we will not ship during very cold (highs of 25° or below) weather. We will monitor weather in your area and contact you when we find a good window to ship. We deeply appreciate your business as this is a great help to Soliste as we continue to navigate the months ahead without significant restaurant orders.
On behalf of our families, thank you.
À Votre Santé,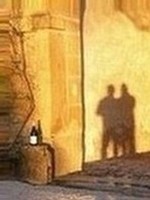 Sorry - this set is no longer available. Wines are available a la carte
The Vigneron Selection is no longer available. Most wines are available individually.