March 2021

Embracing Our Modern Renaissance
A Library Vertical of Renaissance Pinot Noir
crafted from selected rows of the original family vineyard

2014 - 2015 - 2016 Renaissance MonoClone®
Our most Burgundian of Vintages:
Precise Fruit Concentration and Spice
Seductive Earthy and Mineral Aromatics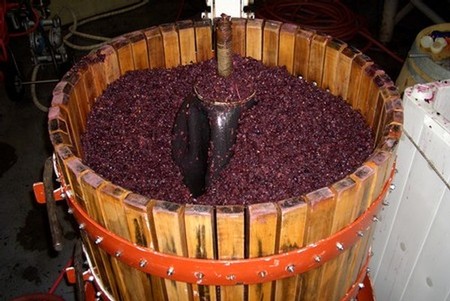 One Year. It is hard to imagine that twelve months have passed since the start of the Covid-19 pandemic. Without your loyal support during this past year, it is hard to imagine Soliste winery would still have a future - especially since our wines were mainly sold to restaurants. On this anniversary we find solace in your amazing generosity in sharing our newsletter with your friends which has resulted in expanding the Soliste family. Don and I want to send our heartfelt THANKS, MERCI, for being part of and especially for keeping our epic journey on track.
Like most of the planet, Don and I have been recluse, hermits, and we have not seen each other for over a year. Everything that we do has been remote, in fact, we tasted barrel samples of the 2019 harvest yesterday via Zoom (where is the fun in that!!!) so we could select the wines to bottle later this Spring.

We are eternal optimists and looking back at 2020 would be counterproductive and a bad exercise for our mental health and happiness, which is what wine brings to us and the immense joy to share it with you. Years ago, we created Renaissance Pinot Noir from a single block and a single clone within the original family vineyard. Little did we know then that the name Renaissance will represent our own renewal today. Wine is a celebration, and so, once again Don and I dug into our cellar to compose this rare vertical of Renaissance Pinot Noir; an exceptional wine that brings vivid memories of Old Burgundies from the legendary masters such as Lignier, Hubert de Montille, Rousseau. Verticals are precious as they offer the chance to exemplify the diversity of aromas and textures distinctive to each vintage, growing season, and terroir typicity.
Over a year ago, we wrote about the 2015 vintage and why we did not release it at the time. Here is an excerpt of the WHY:
Wait a second! ! Did we miss the 2015 Vintage????
You may have noticed that we have skipped the 2015 MonoClone release. Why? This is what Soliste is all about. In early August, we sat together at the table eager to taste the 2015's for our fall release. They were simply not ready. Tannic, astringent, grippy, which suffocated the quality of the fruit. The Wine structures were there but like a rebellious child, did not have Time to show all of its promises, and Time is what it takes, Time to send him back to his room/ cellar to calm down. Sure, we could as many wineries do, follow a schedule, release the wines for cash flow and ask You, the consumer, to cellar them for a year or more – but that will Never be Soliste. Our promise to you is to only release wines that are drinking at their apex, Wines that we are proud to share together at the dinner table. So we waited We tried again in December, the wines had definitely improved but still needed a long decant to see the evolution. Time is all that they will need, rushing is not an option. Since we were in a tasting mood, we pulled out some 2016's just to check on them and oh my – Incroyable! Burgundy West!!! And here we are, that's is the great mystery of wine all of its surprises. Wine does not work on a spreadsheet-driven four times a year on a release schedule. It's nature and alchemy in a bottle, unpredictable, surprising, magnificent, and yes nerve raking. In the same way harvests are dictated when the grapes are calling to be picked, Soliste only releases wines to you when, and only when, they are ready to be savored at their best. It's simple. It's one of the few decisions that the Masters of Complication have an easy time with.
Where it All Began
Our fascination with the great red Burgundies comes from the singular aromatics and complexities that are born in unique vineyards but a few kilometers apart. It is why we undertook the challenge and risk to focus on each specific clone of Pinot Noir that is best in harmony with each vineyard site – our Single Vineyard, Single Clone, and Single Cooperage wines – MonoClone®.
We talk about the legendary Burgundies because they are the benchmarks and what inspires and drives our madness. Our dream was simply to be in the conversation one day. As we introduce this very rare vertical of Renaissance, our years of effort are clearly showing up in the glass where it counts. Claude says, "They are our most Burgundian of vintages," to which Don noted, "Wait, didn't you say that already?" His typically Gallic response, "No Don – Pay attention. I talked about how the 2014's evolved over an hour like a great Burgundy. These vintages have it all – concentration, aromatics, earthiness, and acid – this what we've been waiting for."
These wines exemplify the Soliste style and its paradox: Elegant yet intense; focused and complex, powerful and refined. These pinots are each born from the same family but raised as distinct cousins of their own character and personality. Vive la Différence!
Renaissance is one of those unique vineyard sites that truly exemplifies the Soliste philosophy and style. The hilltop vineyard has three different exposures, facing north, south, and west. This geography funnels brisk marine winds over the vines reducing vigor, extending the ripening period of the grapes, and allowing distinctive aromatics to develop. Once you have tasted Renaissance Pinot Noir, you will always be able to identify its origins.
Our Modern Renaissance
2021 has received a real shot in the

arm, with increasing vaccinations, we all feel more confident every day that our lives are about to return to cherished social activities. As springtime nears, we are all looking forward to re-uniting, to eagerly emerge from hibernation, and once again enjoy on-site dining and revisit our restaurant friends that we miss immensely. Independent Restaurants are a crucial part of the fabric and social health of the vibrancy of our communities. We need for them to survive and thrive again, so they are full of joyous sounds of happy dinners clinking wine glasses and celebrating a new era. WE CANNOT WAIT!!!
2020 has given us time to reflect, not to take things for granted, and rejuvenate ourselves for 2021 in order for the wines to have a deep connection to our commitment. The culture must remain intact; We will overcome this year, but we need to plant new positive seeds so Soliste can remain what it was always intended to be and do. Soliste is our therapeutic Domaine. We craft our wines to be the connector of happy souls around the dinner table, and for you, your friends, and your family to have a moment of bliss and lasting joyous memories.
Above all, we want to share our gratitude with you for your loyal friendship and steadfast support. It means more than ever!

To celebrate our modern renaissance we are offering this rare vertical of Renaissance MonoClone Pinot Noir that commemorates the Soliste culture. Renaissance is the wine that defines Soliste at the avant-garde of Burgundian style Pinot Noir and has been solely cellared for our loyal customers . And so, until restaurants can fully resume their operations, we will continue to offer these exceptional Pinots at the wholesale restaurant price.

Thanks to your overwhelming support, we have sold out of most of the wines offered earlier this year. So we are digging deeper into other restaurant allocations for you as we remain eternally grateful for your support, heartfelt words of encouragement, and especially for forwarding our newsletter to your friends, whom we welcome into our Soliste family.
For orders of six bottles or more of any of our wines, shipping will be complimentary. Please visit store.soliste.com/wines to order, or contact don@soliste.com / 707-955-3005 for assistance. We deeply appreciate your business as this is a great help to Soliste as we navigate the next few months without restaurant orders.
On behalf of our families, thank you.
À Votre Santé,