March 2022
Soliste Fundraising Release
In Support of Ukraine
and the Future of Democracy

The world watched in shock as the Russian military invaded Ukraine on
February 24 and began targeting homes, hospitals, bridges, and schools.
International Rescue Committee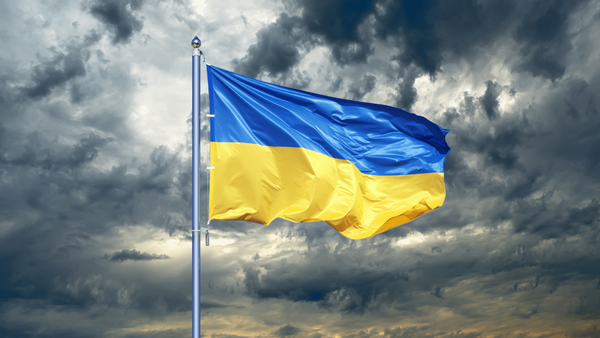 We can no longer stand on the sidelines and pretend that this war, the product of an isolated evil, insecure, dictator, will not affect all of us. History in Europe tells us that we have seen this playbook before. When Hitler's tanks rolled into Poland, the world did nothing…and we all know how this ended.
We are in admiration for the courage, resilience, determination, and patriotism of the Ukrainian people demonstrating to the world how precious and fragile freedom is. In the face of unchecked insanity and tyranny, no one is safe.
To help with this crisis, Soliste will be donating all retail profits from this release to Jose Andres' incredible organization World Central Kitchen. WCK provides food and relief for catastrophes both natural and geopolitical that affect and displace millions of people - especially women and children. They have extensive experience assisting both the refugees in neighboring countries and amazingly, within Ukraine, and we want to support their mission to feed the displaced and the fighters that remain in defense of their homeland.

WCK is first to the frontlines, providing meals in response to humanitarian, climate, and community crises. We build resilient food systems with locally-led solutions. Wherever there is a fight so hungry people may eat, we will be there- We MUST be there.
WCK is serving thousands of fresh meals to Ukrainian families
fleeing home as well as those who remain in the country.
On February 24, Russia launched a large-scale military operation on neighboring Ukraine, invading the country on several fronts. The UN estimates over 660,000 Ukrainians have fled since the attack began, with that number expected to rise dramatically. The journey is daunting, with many Ukrainian families traveling for days without food.
Working at a 24-hour pedestrian border crossing in southern Poland, WCK began serving hot, nourishing meals within hours of the initial invasion and are now set up at eight border crossings across the country. Additionally, we are supporting local restaurants preparing meals in five Ukrainian cities including in Odessa and Lviv. WCK teams are also on the ground in Romania, Moldova, Hungary, and arriving soon to Slovakia to see how we can best support.
As the situation continues to evolve, WCK will continue to help in the best way we know how, with a freshly prepared plate of food—and we're ready to expand our support for families in need.
Don and I have been very fortunate to have your unwavering support during the pandemic and we feel that this release is the most consequential of all. We need to do as much as we can to support the resilience of the Ukrainian people, as they are the canary in the coal mine - who is next?
Our March release was originally planned to introduce a few new wines. But the gravity of this situation calls for an immediate change of plans. We have shifted our restaurant and wholesale allocations to this fundraising release, digging deep into the cellar and library. These wines will remain available for the fundraising effort until supplies last and the bins are empty.
We assembled this set for ease of choice, but you may also select any of these wines individually or in any combination based on your preferences.
Six bottles, $435, shipping included
We remain eternally grateful for your support, heartfelt words of encouragement, and especially for forwarding our newsletter to your friends, whom we welcome into our Soliste family.
For orders of six bottles or more of any of our wines, shipping will be complimentary. Please visit store.soliste.com/wines to order, or contact don@soliste.com / 707-955-3005 for assistance. Note, we will not ship during very cold (highs of 25° or below) weather. We will monitor the weather in your area and contact you when we find a good window to ship.
Thank you for supporting the citizens of Ukraine.
À Votre Santé,