December 2020

CELEBRATING THE HOLIDAY SEASON
...and looking very much forward to 2021
A Leap-Vertical of the Pinot Noir that Started Our Soliste Journey
2012 - 2014 - 2016 Sonatera
Where it all Began...
When we started Soliste in 2005, we were granted the chance to work with a stunning vineyard owned by Beth's sister Debbie and her husband Marne. Sonatera is one of those unique vineyard sites that truly exemplifies the Soliste philosophy and style. The hilltop vineyard has three different exposures, facing north, south, and west. This geography funnels brisk marine winds over the vines reducing vigor, extending the ripening period of the grapes, and allowing expressive aromatics to develop into layers of complexity and elegance. Once you have tasted Sonatera Pinot Noir, you will always be able to identify its origins, a sense of place.
Since we decided not to pick in 2020 because of Covid-19 and the record-breaking fires in Sonoma at harvest time, Don and I have been looking for a silver lining in all of this. One of the great attributes of our friendship and partnership at Soliste is that no matter how challenging times are, we always look at the glass half full (until we drink it, so we can refill it). We both view life like a sunrise, not a sunset, ready to live it fully and with excess, not focusing on the negative but on the beauty of what comes next…2021.
We know there remain many hard weeks ahead of us, but with the recent uplifting announcements of advances in vaccines and treatments, we also know real hope is on the horizon. The minute winter weather is behind us and the environment can be safe, we will eagerly emerge from hibernation and return to enjoy on-site dining and revisit our restaurant friends that we miss immensely. Independent Restaurants are a crucial part of the fabric and social health of the vibrancy of our communities. We need for them to survive and thrive again, so they are full of joyous sounds of happy dinners clinking wine glasses, and celebrating a new era.
We especially send our love and heartfelt thanks to the first responders, medical community, and essential workers who are keeping us safe while risking their lives.
2020 has given us time to reflect, not to take things for granted, and rejuvenate ourselves for 2021 in order for the wines to have a deep connection to our commitment. The culture must remain intact; We will overcome this year, but we need to plant new positive seeds so Soliste can remain what it was always intended to be and do. Soliste is our therapeutic Domaine. We craft our wines to be the connector of happy souls around the dinner table, and for you, your friends, and your family to have a moment of bliss and lasting joyous memories.
Above all, we want to share our gratitude with you for your loyal friendship and steadfast support. It means more than ever!

We could not find a better way to celebrate our future than going back to where it all started for us, and to share with you the best 3 vintages of Sonatera Pinot Noir MonoClone that deeply reflects the Soliste culture. Sonatera is the wine that has made Soliste, and until recently was prominently featured on the wine lists of extraordinary restaurants which have been terribly hurt by the shutdown (unfortunate but necessary). And so, until restaurants can resume their operations, we will continue to offer these exceptional Pinots at the wholesale restaurant price.



$210

Out of the Shadows Syrah 2012




Our Bennett Valley Syrah is a muscular, powerful wine with trademark Soliste elegance, length, and balance. It has the finesse of a great Côte Rôtie or Hermitage but the animal power of a Cornas. Be sure to read the story of our trip to meet with one of the masters of Syrah, Marcel Guigal, in his cellar.




$31

L'Age D'Or Chardonnay 2013
L'Age D'Or from the Russian River Valley is aged for 16 months in 600L thick stave barrels results in a Chardonnay of great elegance, length, and verve; very Meursault-like. (and Claude has an opinion about New World Chardonnay...)




$28
Thanks to your overwhelming support, we have sold out of most of the wines offered earlier this year. So we are digging deeper into other restaurant allocations for you as we remain eternally grateful for your support, heartfelt words of encouragement, and especially for forwarding our newsletter to your friends, whom we welcome into our Soliste family.

Our gift from Soliste with your 6-bottle order*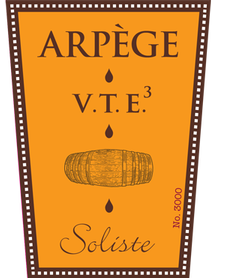 ARPÈGE V.T.E.
Solera IX


A most decadent wine from the masters of complication


For orders of six bottles or more of any of our wines, shipping will be complimentary. Please visit store.soliste.com/wines to order, or contact don@soliste.com / 707-955-3005 for assistance. We deeply appreciate your business as this is a great help to Soliste as we navigate the next few months without restaurant orders.
On behalf of our families, we wish you the very best for this holiday season, please stay safe, stay healthy, and take care of one another in your neighborhoods. We can get through this when we show each other support, empathy, discipline, generosity, and the amazing resilient American spirit. It takes a village.
À Votre Santé,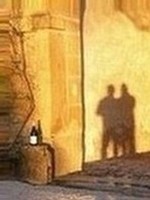 *One gift of Arpège per customer.
Sorry - Out of the Shadows 2012 is Sold Out!
Use "WholesaleWhite" for restaurant-direct pricing
Sorry - L'Age D'Or is Sold Out!