December 2021
HOLIDAY LIBRARY RELEASE
Celebrating the Holiday season and the end of 2021
by returning to our roots where it all started at Soliste
6-Year Vertical of Sonatera MonoClone® Pinot Noir
2010 – 2011 – 2012 – 2013 – 2014 – 2015
2011 – 2014 – 2015: Our most Burgundian of Vintages
Precise Fruit Concentration and Spice
Seductive Earthy Aromatics - Spiked with Pure Acidity
2010 – 2012 – 2013: Superb Growing Conditions Created Wines of
Exceptional Texture, Elegance, and Length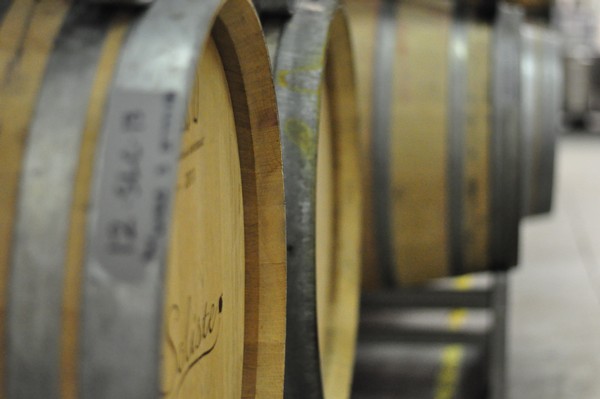 This holiday season, and as we prepare for the new year in 2022, Don and I took the time to reflect, not to take things for granted, and rejuvenate ourselves for the new year for our wines to have a deep connection to our commitment. We made the decision not to harvest in 2020 and again in 2021 because of the bad cocktails of Pandemic, Fires, Smoke, Drought, just to name the obvious. We feel extremely privileged to have earned your loyal friendship with Soliste. In this holiday season, above all, we want to share our gratitude with you for your generous and continuous support of Soliste and the philosophy we make our wines. Soliste is our life, and we have always been committed to craft wines of unique character, elegance, and depth. We spare no expenses and efforts, there are no compromises at Soliste; every decision made is solely for the excellence of the wines, and nothing else will do - we owe that to you.
The culture must remain intact; We will overcome the last 2 years, and we need to plant new positive seeds so Soliste can remain what it was always intended to be and do. Soliste is our therapeutic Domaine. We crafted our wines to be the connector of happy souls around the dinner table, and for you, your friends, and family to have a moment of bliss and lasting joyous memories, especially during the holiday season.

Where it All Began
When we started Soliste in 2005, the stars aligned for us to work with the stunning vineyard owned by Beth's sister Debbie and her husband Marne. That fateful year we made our first Sonatera Pinot Noir from the family vineyard (only 143 cases produced, that's it!). Its unique site we believed would enable us to craft wines with a style that might satisfy our infatuation for the great Burgundies that we love.
Our fascination with the great red Burgundies comes from the singular aromatics and complexities that are born in unique vineyards and microclimates but a few kilometers apart. It is why we undertook the challenge and risk to focus on each specific clone of Pinot Noir that is best in harmony with each vineyard site – our Single Vineyard, Single Clone, and Single Cooperage wines – MonoClone®.
Sonatera is one of those unique vineyard sites that truly exemplifies the Soliste philosophy and style. The hilltop vineyard has three different exposures, facing north, south, and west. This geography funnels brisk marine winds over the vines reducing vigor, extending the ripening period of the grapes, and allowing expressive aromatics to develop into layers of complexity and elegance. Once you have tasted Sonatera Pinot Noir, you will always be able to identify its origins, a sense of place.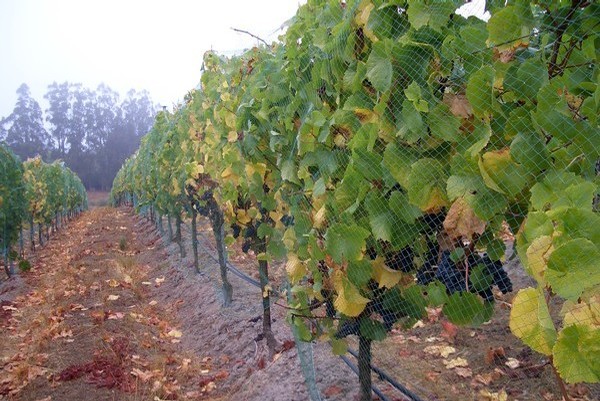 Legendary Burgundies are the benchmarks; they inspire and drive our madness. Our dream was simply to be in the conversation one day. Sonatera is a Pinot Noir with the clear aromatic and structure identified with the great wines of Gevrey Chambertin; deep, concentrated, earthy, spiced, with silky weight and infinite finishes.
We could not find a better way to celebrate our future than going back to where it all started for us, and to share with you 6 exceptional and unique vintages of Sonatera MonoClone Pinot Noir that reflects deeply the Soliste culture. Sonatera is the wine that has made Soliste, and until now was prominently featured on the wine lists of extraordinary restaurants which are fortunately slowly returning to operation.
One of the great attributes of our friendship and partnership at Soliste is that no matter how challenging times are, we always look at the glass half full (until we drink it, so we can refill it). We both view life like a sunrise, not a sunset, ready to live it fully and with excess, not focusing on the negative but on the beauty of what comes next…2022!


Our December Release
To celebrate the holiday season we are offering this rare vertical of Sonatera MonoClone Pinot Noir that is the roots of Soliste. Since our restaurant partners are beginning their return, with respect for their wine lists we will no longer list wholesale prices on our website. However, we will continue to offer select wines at our special pricing for as long as we can. In addition to this new exclusive release and offer, we will continue to honor the special pricing reserved for our loyal customers on request. Please contact Don to receive restaurant-direct wholesale pricing and availability.
​2010 - 2011 - 2012 - 2013 - 2014 - 2015


$540 $270
6 bottles, 1 of each vintage

Only 55 Verticals Available

MAGNUMS
We've opened our Magnum Library for the holidays – including rare library wines. Claude often says, "If it is worth doing, it is worth overdoing." Perfect for your celebrations with family and friends this season.

Go online to see Solitare special offer

Once in a blue moon, we select ONE exceptional barrel that stands out from our unique MonoClone wines:

2014 GRANDS CHARMES MonoClone® Pinot Noir
Single Vineyard, Single Clone, ONE barrel…Soliste
As our story goes, the name Soliste comes from the special single barrel the Burgundian vigneron reserves for friends and family. Our single barrel wines represent the promise and journey that is Soliste.

$100
each bottle

Only 78 Bottles
available

Narcisse Pinot Noir 2017


A Single Cuvée from the other great barrels from each of our vineyards blended and aged to harmonize the once separated wines to craft Narcisse. Another restaurant favorite, it is a remarkable Pinot that will find itself on many tables as a returning guest. This vintage is simply remarkable…a must-try.

$45 $28

Enter the code "Narcisse" to receive this special price

Thanks to your overwhelming support, we continue to sell out of most of the wines offered earlier this year. So we are digging deeper into other restaurant allocations for you as we remain eternally grateful for your support, heartfelt words of encouragement, and especially for forwarding our newsletter to your friends, whom we welcome into our Soliste family.
For orders of six bottles or more of any of our wines, shipping will be complimentary. Please visit store.soliste.com/wines to order, or contact don@soliste.com / 707-955-3005 for assistance. We deeply appreciate your business as this is a great help to Soliste as we continue to navigate the next few months without meaningful restaurant orders.
On behalf of our families, thank you.
À Votre Santé,